Transmission Repair near Me

The transmission is a vital component of your Mercedes-Benz, perhaps just as important as the engine. When you're looking for transmission repair near Boise, Nampa, and Meridian, you need a service center that has the know-how to get the job done right. You'll find that knowledge right here at Mercedes-Benz of Boise!
If you'd like to find out more about your transmission, how it works, and our repair service, read our guide below!
Common Transmission Problems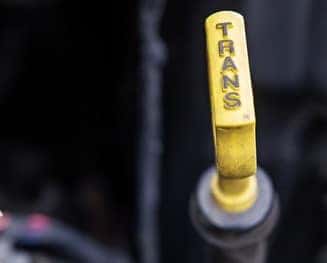 Delayed movement is a definite sign of an issue with your vehicle's transmission. Transmissions are designed to shift into the right gear every time. So, if your car isn't getting up to speed when the engine revs or it jolts during acceleration, you'll want to bring in your Mercedes-Benz for a transmission repair.
You'll also want to listen for strange sounds that may also signify a transmission problem. If your vehicle has a manual system, you might notice sudden grinding noises when shifting gears. An automatic, on the other hand, may make humming or buzzing noises.
Checking your transmission fluid can help you stay on top of maintenance and potential repairs. Unlike engine oil, transmission fluid does not burn up as you drive. If you notice that your vehicle's transmission fluid level is low, it may have a leak. It's important to have this situation remedied right away, so your Mercedes-Benz can continue to perform at its best.
How Does a Transmission Work?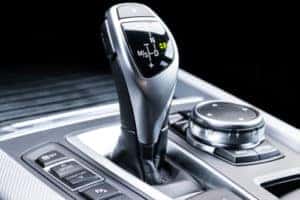 Knowing the ins and outs of your Mercedes-Benz transmission is important. Understanding how it works makes it easier to identify problems, so you'll know if you need a transmission repair.
Your engine generates power that it sends to the crankshaft. The transmission helps control and condense this power into usable energy. We call it horsepower and torque. The power is then sent to the axles that turn the wheels of your vehicle.
There are two types of transmissions: manual and automatic. A manual transmission requires the driver to shift the vehicle into gear, while an automatic does so through fluid pressure. When automatic transmission fluid enters the torque converter, it activates the clutches and bands. They, in turn, determine what gear ratio should be engaged.
Transmission Repair at Our Service Center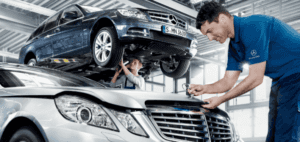 When you visit our dealership for a transmission repair, our factory-certified technicians will inspect the components of your transmission to diagnose the problem. They're well-acquainted with the many working parts in a Mercedes-Benz transmission, so they can determine a customized repair plan to get you back on the road.
You'll have greater peace of mind after getting a transmission repair with us. We use only genuine OEM parts designed for your specific model.
We also have a rotating list of service specials. For your convenience, we've made them available for you to check out online!
Stop by for a Transmission Repair Today!
Now that you know more about your transmission, it may be easier for you to recognize potential problems. Most importantly, you know that when you need a Mercedes-Benz transmission repair near Boise, Nampa, or Meridian, you can bring your vehicle to Mercedes-Benz of Boise!
Schedule a service appointment today!