Mercedes-Benz and BMW have firmly secured their place as two of the top German luxury brands. You may still wonder which vehicle would be a better fit for your everyday drive through Boise, Nampa, and Meridian.
To help you decide, our team at Mercedes-Benz of Boise has created this Mercedes-Benz vs. BMW comparison. Let's see which one comes out on top!
Mercedes-Benz vs BMW: Brand History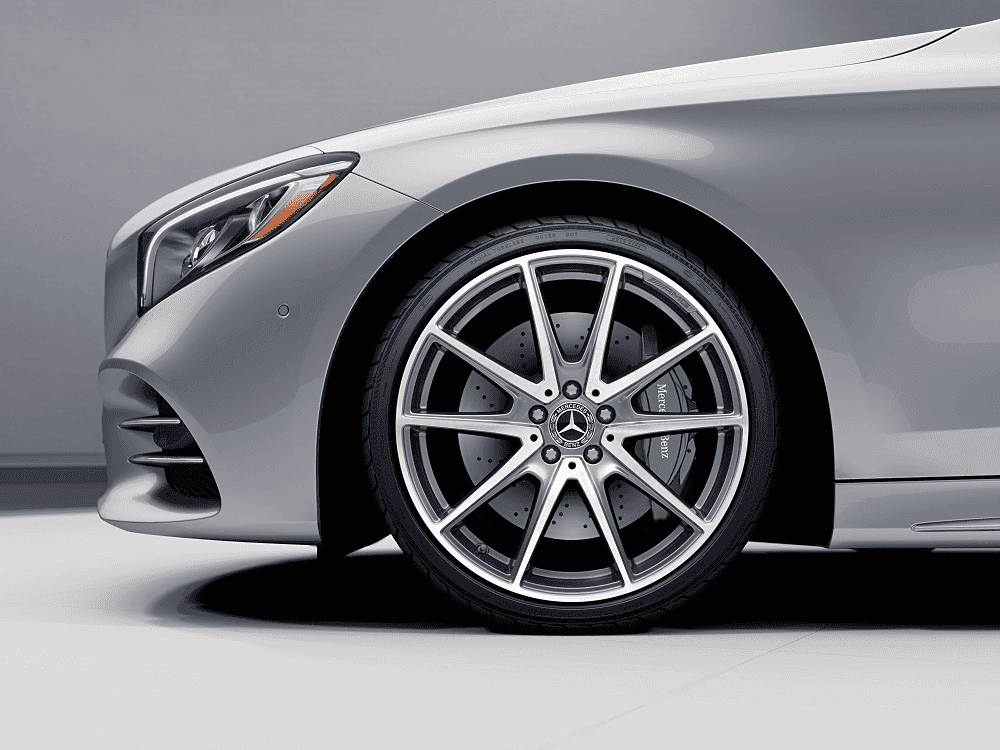 When it comes to experience in the automotive industry, Mercedes-Benz has a significant edge over BMW. Carl Benz was awarded the German patent for the first automobile in 1886! The company that would eventually become BMW didn't get its start until 1913. At that time, they manufactured aircraft engines, not automobiles! BMW didn't build their first car until 1928.
If you're looking for proven athletic performance, both manufacturers have experience in motorsports. Mercedes-Benz, however, had success on the track long before BMW was even born! They won the world's very first auto race in 1894. BMW had to wait until 1929 to take home their first victory!
Mercedes-Benz has proven its superiority over BMW in recent years, too. It took home the 2019 Brand Image Award for Best Luxury Brand by Kelley Blue Book®. This put Mercedes-Benz above not just BMW but all luxury brands.
Mercedes-Benz vs BMW: Safety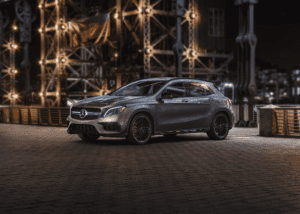 The Insurance Institute for Highway Safety (IIHS) evaluates vehicles of all sizes to determine the TOP SAFETY PICK+. It's awarded to vehicles that perform the best in crash tests, crash prevention, and headlight ratings. Both Mercedes-Benz and BMW had four vehicles receive the 2019 TOP SAFETY PICK+.
You may have more peace of mind behind the wheel of a Mercedes-Benz thanks to the PRESAFE® system. It comes standard on most models and can help prepare vehicle occupants for an imminent collision by tightening safety belts, closing windows, and adjusting the passenger seat. BMW has a similar system with its BMW Active Protection.
PRESAFE® takes your safety one step further with additional measures such as PRESAFE® Sound that helps protect the ears from loud noises. The PRESAFE® Impulse Side function will rapidly inflate a bolster on the nearest front seat to protect the passenger if it detects a side impact.
Mercedes-Benz vs BMW: Adding to Your Fleet
Both Mercedes-Benz and BMW want to help grow your business. They have comprehensive fleet programs, so you can diversify your business with a capable and innovative vehicle.
Only Mercedes-Benz, however, gives you the option to add a spacious van to your fleet. You can choose the full-size 2019 Mercedes-Benz Sprinter if you need more power and space. Or you can choose the more compact midsize 2020 Mercedes-Benz Metris.

Both Mercedes-Benz vans offer cargo and passenger configurations, so there's sure to be one that suits your business needs. Available gas and diesel engines will enable you to customize power output and efficiency!
Learn More:
Mercedes-Benz vs BMW: We Have a Winner!
In this battle of the German luxury titans, both brands put on an impressive show. For drivers in Boise, Nampa, and Meridian who are looking for safety, more automotive experience, or a versatile company van, Mercedes-Benz is the clear choice!
Contact our team at Mercedes-Benz of Boise to learn more about this victorious brand!