---
Mercedes-Benz, Audi, and BMW are three of the biggest German luxury brands on the market today. They are all known for their impressive performance, premium amenities, and innovative features. The question, though, is which one would be the right fit for your everyday drives around Boise, Nampa, and Meridian?
Our team at Mercedes-Benz of Boise is here to help you answer that question with this Mercedes-Benz vs. Audi vs. BMW comparison. Keep reading to see which one comes out on top in this battle of the German luxury giants!
Mercedes-Benz vs Audi vs BMW: Awards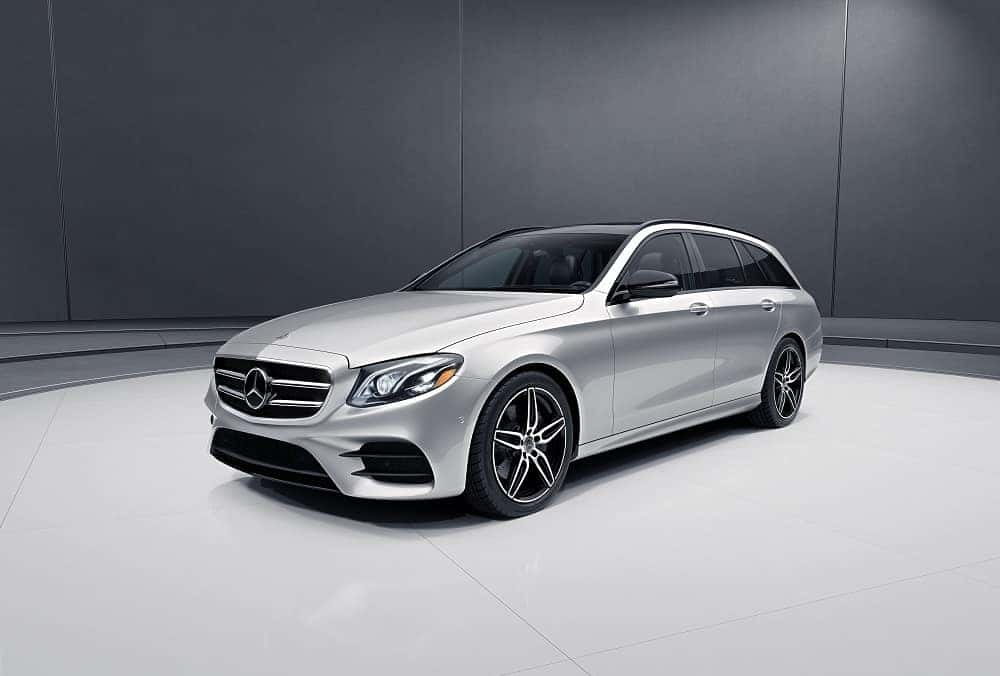 When you're in the market for a new luxury vehicle, it's important to consider what kind of awards they've won. It'll help you determine which brand has better driving dynamics, tech features, and overall customer satisfaction. Mercedes-Benz, Audi, and BMW have all had their fair share of awards. However, in recent years, it's Mercedes-Benz that has set itself apart.
In 2019, Mercedes-Benz set itself above not just Audi and BMW, but all luxury brands. It was awarded the 2019 Brand Image Award for Most Refined Luxury Brand by KBB. The brand was praised for their ability to incorporate contemporary design elements while still sticking with the core values that they're known for, like precise assembly and high-quality materials.
There's also the J.D. Power Dependability award. It's presented to the brand that had the fewest problems reported by owners with their 3-year-old vehicles. Out of these three brands, Mercedes-Benz was the only one to take home this distinction in 2017. Then, in 2018, both Mercedes-Benz and Audi won this award once, while BMW did not.
Mercedes-Benz vs Audi vs BMW: Safety
The Insurance Institute for Highway Safety, or IIHS, evaluates vehicles of all sizes to determine the TOP SAFETY PICK+. It's awarded to vehicles that perform the best in crash tests, crash prevention, and headlight ratings. In 2019, Mercedes-Benz and BMW had four vehicles receive TOP SAFETY PICK+. Audi, on the other hand, only had two vehicles receive the honor.

When it comes to innovative features that'll help protect you during a collision, Audi pre sense® basic, the BMW Active Protection System, and Mercedes-Benz PRESAFE® can all react to impending collisions. They'll help protect you by tightening safety belts, closing windows, and activating post-crash braking.
Mercedes-Benz, however, takes your safety two steps further. There's also PRESAFE® Sound, which emits a special "pink noise" to protect the ears from loud noises. Finally, there's the enhanced PRESAFE® impulse side. If it detects a side impact, it will rapidly inflate a bolster on the nearest front seat to divert the passenger away from the collision.
Helping to Grow Your Business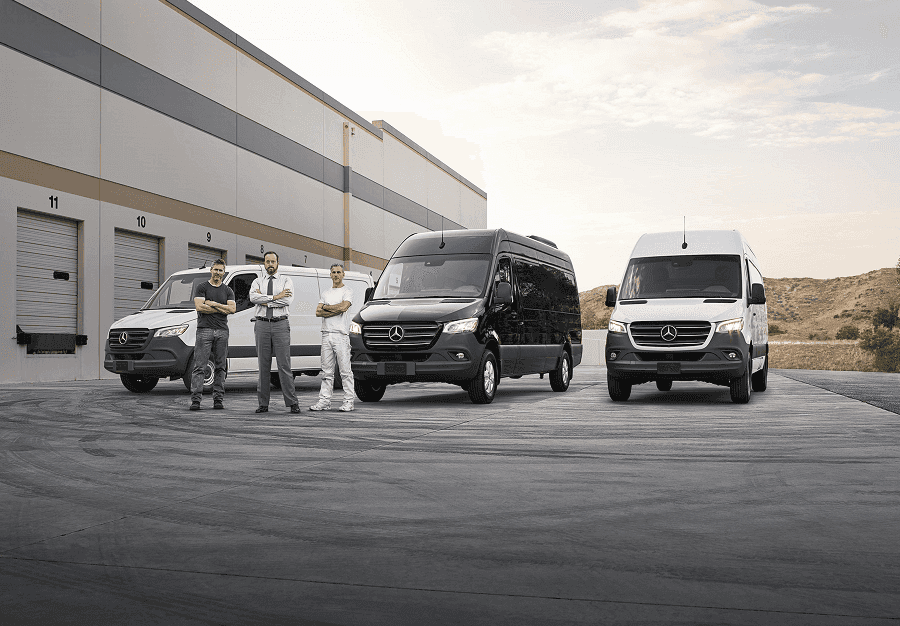 While Mercedes-Benz, Audi, and BMW all want to see drivers get behind the wheel of a dynamic driving machine that will keep them comfortable and safe, only Mercedes-Benz helps their drivers grow their business with capable commercial vans.
If you need a full-size van, there's the reliable 2019 Mercedes-Benz Sprinter. There's also the more compact, midsize 2019 Mercedes-Benz Metris. Both offer cargo and passenger van configurations, so there's sure to be one that suits your business's needs.
There are also available gas and diesel engines, so you can customize power output to suit your needs. Plus, with maximum payload capacities that vary from 2,000 to 4,000 pounds, you'll have all the capability that your growing business needs!
Mercedes-Benz vs Audi vs BMW: We Have a Winner!
In this battle of the brands, each competitor put on an impressive show, but it's Mercedes-Benz that walks away victorious. It has several prominent awards to its name, groundbreaking safety features, and a versatile lineup of commercial vehicles.
Visit Mercedes-Benz of Boise to see how a new Mercedes-Benz can improve your drives through Boise, Nampa, and Meridian.
Contact us today to learn more!